It's 2021, How Advance is your HRM Solution?
HRMS solutions, like all other technologies, go through a technology lifecycle. In today's world, HR departments are becoming self-contained entities in businesses all around the world. Human resources are no longer restricted to payroll processing and paper clips, as it is progressively evolving as an organization's fundamental house.
For a business to get the most out of its HRMS technology, it is critical to keep it up to current at all times. This is because outdated HR technology or systems will inevitably lead to your company's demise!
Features of HRMS Solution
The following are the most significant factors to consider while selecting an HRMS platform:
1. Management of Employee Information
HRMS solutions should include personal information, employment and income history, banking and tax information, insurance plans, time off requests, disciplinary history, performance comments, and any other custom fields important to the company. This ensures that all of your employees' information is integrated into the main database, making monitoring and reporting much easier. Employee self-service portals should also be available with HRMS systems.
2. Staffing and Recruitment
HRM software that is comprehensive will help with all human resource tasks throughout the employee lifecycle, starting with selection and recruitment. With automated HR system features, it may expedite the recruitment process for HR managers. Businesses may easily advertise job openings on different websites and social media platforms, and even write job descriptions using HRIS software. As applications come in, an applicant tracking system (ATS) can immediately accept (or reject) prospects based on specified criteria as they arrive.
3. Personnel Management
Employees are evaluated by HR features after they have completed the interview procedure. Performance evaluations provide information on staff productivity, customer happiness, and more once they've been employed. These tools can provide automated feedback, or HR departments can use the software's analysis to conduct their reviews. Based on the technology, employee performance feedback may be available to the workforce via a dashboard or another type of interface. This eliminates the need to send email notifications to employees about their ratings or hold time-consuming performance review sessions.
4. Management of Benefits
Monitoring employee benefits, such as health insurance and 401(k) contributions, is an important part of any HRMS system. The features of your human resource management software should make benefit workflows and information easier to access. Furthermore, allowing employees to enroll in benefits through HRM reduces errors and unnecessary effort.
5. Accounting and Finance
The paying of employees is one of the most critical obligations of a human resource department. By deploying an HRMS system, your organization can streamline this crucial HR task and ensure that all employees are properly reimbursed. Base salary, bonus programs, commissions, and stock and long-term incentive management are all managed through a variety of systems. Compensation management is a feature of several HRMS packages that makes financial planning easier for your firm.
6. Attendance and Time Management
HRM systems can include features such as shift scheduling and attendance tracking to guarantee that staffing requirements are met. These human resources management systems allow employees to be scheduled across departments, locations, and projects. In addition, several HRM platforms send out notifications to employees when schedules change or staffing levels are insufficient. Payroll and time tracking are much easier with electronic timesheets. Time off management solutions is used to manage paid time off, disability leave, maternity/paternity leave, and other absences.
7. Learning and Professional Development
A learning management system (LMS) that is coupled with a human resources management platform may include instructional content pre-loaded or allow users to submit their customized courses.
8. Accounting
Financial planning and invoice management are aided by accounting elements in an HRM system. HR budgeting and forecasting capabilities help to concentrate and integrate financial data. These HR software capabilities make it easier to create accurate budgets and run what-if scenarios for human resource-related expenses. Billing is made easier by automating accounts payable and receivable.
9. Technical Specifications
Standard technology-related characteristics like deployment options and mobile capabilities, as well as ongoing management options like security, governance, and user support, are examples of technical components of HRMS software that your organization will require in an HRM system. When analyzing this category, it's critical to take into account your company's existing technical know-how and infrastructure.
Components of HRM Solution
An HRMS has five components. The most basic component of an HRMS is payroll, benefits, and workforce management, which are activities and processes for managing large numbers of hourly employees.
Hiring new staff.
Shift planning
Keeping track of attendance.
Keeping track of sick days and absences.
Recording the amount of time spent working.
Streamline Talent Management
Other systems are designed to assist HR departments in managing their personnel, or the company's actual employees. This can encompass a variety of responsibilities, such as:
Hiring new staff.
Onboarding.
Orientation.
Management and evaluation of performance.
Professional development and training.
An HR representative may be able to establish a job ad online, monitor incoming applications, and track prospects through the hiring process using a system in some situations.
Induction documents, such as filling out payroll information and other paperwork, are increasingly being relegated to online forms, allowing HR staff to focus on more critical activities rather than having to be physically present to do some of the basics. Other components work to evaluate performance indicators and provide professional development to keep top performers once exceptional employees are on board.
Encourage Employee Participation
To engage their employees and create interaction inside the business environment, several HR departments may expand their HRMS tools by employing social media and internet applications. Employees can communicate with each other using various methods.
Work together on projects.
Gain a better understanding of the company's brand.
Make employment referrals for qualified pals.
Take part in company surveys to gauge job satisfaction.
Make announcements about the company and policy changes.
Comply with legal requirements
Using an HRMS component specifically designed to keep track of periodically changing regulations, HR departments can stay on top of their mandatory record-keeping and reporting duties. When background checks, licenses, or continuing education requirements need to be updated, automated maintenance notifies the HR department, ensuring that the organization is functioning in compliance.
Examine Current HR Trends in the Workplace
Key executives can use programs that track the efficacy of HR initiatives and recruitment approaches to figure out what works and what doesn't when it comes to attracting new talent to the organization. They can also evaluate compensation levels across industries and make necessary modifications.
Examine Current HR Trends in the Workplace
Key executives can use programs that track the efficacy of HR initiatives and recruitment approaches to figure out what works and what doesn't when it comes to attracting new talent to the organization. They can also evaluate compensation levels across industries and make necessary modifications. Data gathered from a changing workforce also aids management in gaining a better understanding of turnover trends, such as why people leave and how to increase employee retention.
Payroll Management System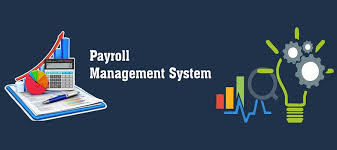 A payroll management system is software that allows you to easily and automatically handle all of your employees' financial data. With the versatility in the function of human resource management it falls under immediate predicament to incorporate a payroll management system through which the adequate management of the salaries of employees is kept in perfect records. The crucial organization of the salary structure by the Payroll Management makes it the People's choice for advanced Human Resource Management.
Scope of HRMS in the Present Day
In today's world, HRM has a very broad and ever-expanding scope. As the landscape has evolved, all organizational systems have become a part of the global community. New strategies for recruiting, paying, training, and developing human resources have been made possible by groundbreaking behavioral science research. The scope of HRMS has significantly grown as a result of these advancements. The Indian Institute of Personnel Management defines HRMS as a discipline that investigates the following dimensions:
(a) The Human Resource Dimension or Labor Dimension:
Manpower planning, recruitment, selection, placement, induction, transfer, promotion, demotion, training, layoffs, development, retrenchment, pay and remuneration, and so on are all covered by HRMS.
(a) Employee Welfare: HRMS is concerned with the overall well-being of employees. HRMS is responsible for ensuring that working conditions and the workplace are pleasant. Employees are provided with adequate lodging and transportation. Medical assistance is available in the event of a work-related injury.
(c) The Organization-Employee Connection Dimension: This dimension is concerned with the organization's connection with its employees. HRMS engages with employee unions, talks with them, and negotiates the conditions of their employment contracts with them. HRMS also manages employee issues at all levels and conducts disciplinary procedures against damaging personnel.