Businesses spend a lot of time hiring, educating, and retaining enough employees to run their operations. This shows how valuable employees are to any kind of business. The payroll process is hence one of the most important operations. Employees need to understand that they would be paid regularly and on time. Payroll, regardless of the size of the organization, is vital to maintaining employee morale and ensuring financial stability. So what does payroll mean? Payroll is the sum of all benefits that a company must pay to its staff for a certain period or on a specific date. From the viewpoint of an accounting system, both payroll and payroll taxes are governed by certain laws.
Then what does payroll management mean or what is payroll management meaning? In a phrase, payroll management is a process or a method that refers to the handling of the financial statements of a company's employee. Information on the employee's wages, incentives, promotions, deductions, and net compensation will be included in this method, i.e. payroll management process.
Payroll management or payroll processing is usually a time-consuming and difficult operation. This is particularly true for small companies without a payroll manager on staff. Payroll management can be handled by an entire department in larger businesses. On the other side, medium-sized enterprises may discover that outsourcing their payroll needs is more efficient and cost-effective. The entire process involves three stages; Pre-payroll, Actual payroll, and Post-payroll operations and are taken care of either by the:
HR manager or
By a payroll management system or
By an outsourced payroll agency.
In the first case, a payroll manager or HR manager must prepare payroll for every employee meticulously apart from also being responsible for the wellbeing of every employee and for making facilities more convenient. There are still activities that need to be completed by an HR manager, as well as the need to keep track of shifts in withholdings, contributions to social security funds, and so on.
As a result, a payroll manager or the Human Resources department is under a lot of strain. But with the help of a payroll management system, it is no longer necessary for a payroll manager to measure an employee's attendance and salary. Any of the HR manager's duties will be relieved as a result of this.
So what is a payroll management system?
A payroll management system is software that allows you to easily and automatically monitor all of your employees' financial records. Employee wages, deductions, other conveyance, net compensation, bonuses, and pay-slip generation are all managed by software.
A Payroll Management System can rescue your HR and your business!
Yes, it does! Here's how; payroll errors (caused manually) are no longer a problem when a Payroll management system is used. Manually performed complicated computations can be automated with payroll software. Payroll Management Software can handle the entire payroll system with maximum efficiency and accuracy. Your employees would benefit from the payroll management system because it provides them with structure and continuity. It also provides them with a dedicated grievance redress mechanism. Moreover, a payroll management system is a great option if you have trust issues with an external agency for outsourcing payroll.
How Can I Tell if a Payroll Management System Is Good?
It's like looking for a needle in a haystack when it comes to finding a good Payroll Management system. A strong or a good Payroll Management system should assist a company in the following areas:
1. Enhances Compliance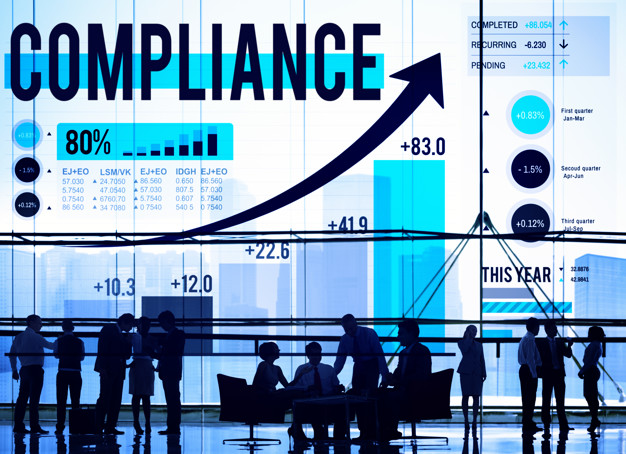 Estimating company taxes and filing reports can be complicated and failing to meet deadlines can result in significant fines and penalties. Payroll management systems offer enforcement information and reminders. The program is updated regularly, ensuring that businesses have the most up-to-date information on improvements in tax laws and other regulations. Managers and employers may set up the software to automatically produce reports and file taxes, so all they have to do now is give their approval.
2. Deductions and Net Income are calculated
Payroll software measures deductions such as taxes, benefits, and retirement contributions after an employee's gross salary are calculated. A check is drawn or a direct deposit is made into a designated bank account after the deduction amounts are automatically subtracted. Some payroll software applications may be set up to add reimbursements for mileage, travel costs, and other employee expenses automatically.
3. Creates tax forms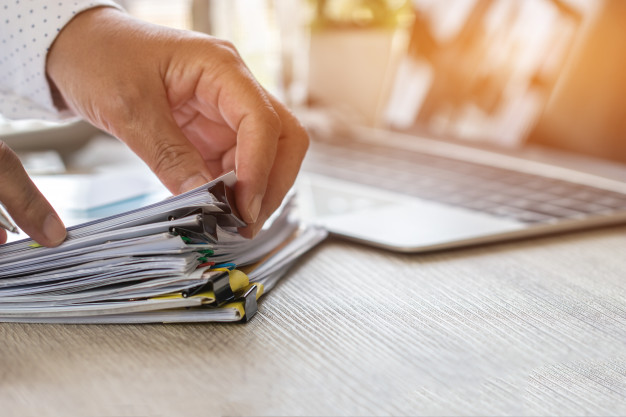 Payroll software takes some of the stress out of tax season by automatically generating all of the tax forms that employees, contractors, and businesses require. Even in the best of circumstances, calculating and filing taxes can be difficult. When you have workers in several states, all of which have different tax rates, it can easily become an HR nightmare. Using a People Choice HRMS will assist your HR department in staying on top of tax rate discrepancies and adjustments, which may vary by zip code or state.
3. Effortlessly maintains records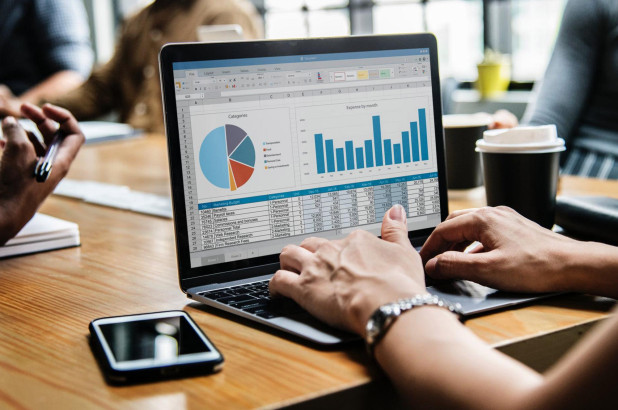 Keeping records on a manual system can be tedious and time-consuming, and it necessitates a lot of storage space for files and paperwork. Payroll software makes keeping records simple and saves files electronically. Staying organized is easy since old files can be accessed or removed at the touch of a button. Moreover, it saves valuable time since time is money.
4. Employee Self-Service is possible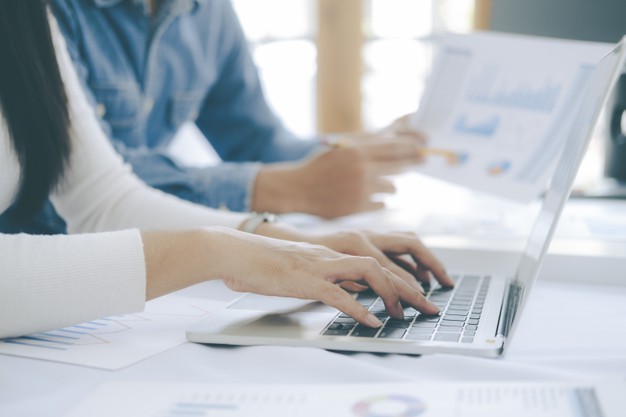 Employee self-service options can make it simpler for human resources managers in larger organizations, even though they aren't necessary for smaller businesses. Employees may view personal details such as salary history, deductions, hours worked, benefits, and time-off requests through self-service.
Apart from all the above benefits, a good Payroll Management system should ideally be able to;
Assist in the development of correct and timely invoices and quotes,
Send notifications or report about any discrepancies,
Allow timely payments,
Be able to run on the cloud, if needed,
Can communicate in multiple languages,
Should be accessible on the internet 24/7 from any part of the world,
Have single-sign-on features and a simple-to-use dashboard,
Enable data protection and access permission control to the highest standards and also
Prevent misclassifications.
Things to consider before choosing a Payroll system
The budget of your company
First, assess the company's size and determine how much you can spend on payroll processing. Knowing your budget and your company's size classification will help you narrow down the list of payroll software providers. Small businesses that do not expect rapid growth may want to consider investing in less costly payroll software that handles simple payroll functions.
Reputations and capabilities of Vendor
Second, evaluate the products of potential vendors and read some of their existing customer feedback. Payroll software systems that are combined with other elements of planning and human resources management can be beneficial to large or rapidly growing businesses. Consider how many workers the payroll program will accommodate, as well as the possibility of expansion. Request samples if they are available and see for yourself how simple the program is to use and how well it suits your company. Make sure the program is produced by a well-known company rather than a new or insecure one.
Check for security features when selecting a payroll system
Password-protected security protects the business from messing with data and possible data breaches. The system should, in theory, have positive security feedback and ratings. Any security-related questions you have should be answered by vendor representatives.
Compatibility and flexibility offered by the Payroll Management Software
The next factor to consider is whether the software is stable and versatile. Payroll Management software that integrates with your other business systems and scales with your company is essential. Examine the system's integration features to make sure it'll work with any HR or financial applications you are currently using.
Visibility of reports and history
Finally, you will want a payroll management system that allows you to maintain power while still allowing you to access reports and historical data. Although payroll processing software is less prone to errors than manual systems, malfunctions and glitches are still possible. It can be useful to be able to manually check and correct details at times.
Conclusion
You might find plenty of payroll management software's when your search the internet for Payroll management software in India. A few of the good, standard Payroll management software's in India include ADP, Keka, HR-one, WalletHR, greytHR, Zoho Payroll, etc. Our payroll management software from MKT, People Choice HRMS is all-in-one enterprise management software with excellent solutions for every aspect of enterprise management. So it's not just Payroll management software, it is more than Payroll management software, making it very budget-friendly. Enquire about our software soon!